This year we finally planted a big ole garden. I am hoping to can a ton of veggies to help out with the grocery bills this winter. Of course the cicadas were so bad that we could not plant them in the ground so I ended up with tons of ghetto container plants! Our yard isn't quite sunny enough so the plants are taking a bit longer to flower than I had hoped, but we do have flowers on our tomatoes, and some on our strawberries. YAY!!
These pictures are from May 13, 2008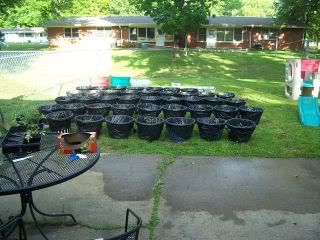 Garden from back door

Up close and personal with the tomatoes!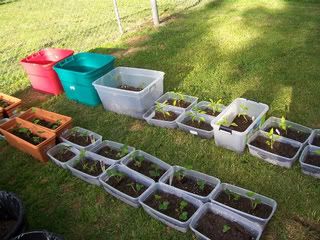 Pepper, strawberries, beans and pumpkins, OH MY!

Cicadas crawl out of these holes.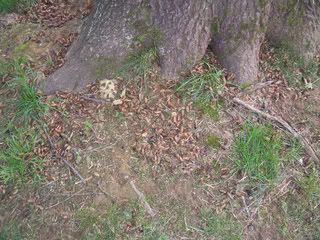 Cicada skins under my tree. EWWWWW!